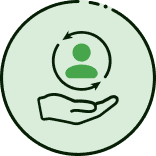 No Credit Impact,
Simplified Process
Our service is unique, offering a variety of choices in one place via the submission of one form! We will help you save time & avoid the headaches of dealing with submitting requests all over the Internet, at different sites! You can receive no obligation rate quotes within seconds of submission with zero impact to your credit. The entire process from submitting your info to having your loan fund can take 48 hours or less. However, in some cases funding will take longer than 48 hours. If a rate quote is offered & accepted, your potential lender will advise you what to expect in terms of total time for your request to fund.
Get Paired With
The Right Providers
Our team has been helping consumers since 1999! We are absolutely committed to connecting you with loan providers & financial services that are the most appropiate for your needs & situation! Upon submission of your personal loan request, we will instantly analyze your information, running it through our sophisticated financial algorithm to help locate loan options & financial products that are going to be the best solutions for your monetary needs & credit situation. We are not going to waste your time trying to connect you with loans you won't qualify for, &/or services you don't need.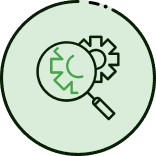 Total Transparency,
From Start-To-Finish
We are partnered with several providers that exclusively assist consumers with bad credit. These lenders have less rigid borrowing criteria than many traditional banks & lenders & will analyze your total financial picture, not just your credit score. This means, that when determining whether or not to extend financing, variables including but not limited to your job history, education, time at current residence, etc. will be taken into account IN ADDITION to your credit. And while we are able to assist many challenged credit types, we can't help everyone and do not make any guarantees to be able to.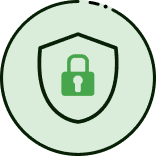 Safe, Secure &
Totally Confidential
When applying for a personal loan with MyChoiceLoans, you can be confident that your personal info is safe! The transmission of your information is secure & protected by a GlobalSign SSL certificate. Sites secured by GlobalSign SSL certificates provide SHA-2 and 2048-bit encryption - the strongest on the market, thereby offering the highest level of encryption & security possible.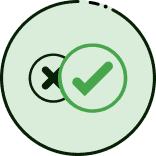 Free, No
Obligation Quotes
The service we provide is free. There is no obligation to accept any of the rate quotes our system attempts to provide, or any of the subsequent loan offers presented by any participating lenders. Until you get to the stage of executing your approving lender's loan documents with your e-signature, you can exit the process at any time. Once you e-sign, your loan is final.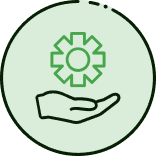 Customer Service
Is Our Top Priority.
We take pride in providing a reliable, trustworthy service and will always offer you the most optimal customer service that we can. We invite you to contact us prior to utilizing our site with any questions. We will attempt to answer all inquiries that you may have so that you are armed with the knowledge you need for making confident, smart choices while determining if our servive is right for you!